Are you looking for a Betting Gods review? Is Betting Gods a scam? Can you really make money with it? It's our honest and transparent Betting Gods Review. The question we ask ourselves is Betting gods promoting a long-term return and profit based on their tipsters? And will you make money from sports betting?
We will report the results in this Betting Gods review in general but also go into a bit more detail on the specific tipster services they offer.
Can using a tipster service help to increase your chances of winning bets? Do you just pay out money without any real benefit? Why should you use a tipster service rather than simply placing your own bets?
Let's start with our Betting Gods review!
BettingGods General Info & Overview
Best BettingGods Tipsters

Premier Greyhound Racing Tipster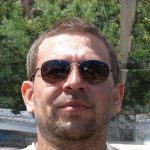 Expert Basketball Tipster
Many people are wondering if it is worth paying for various betting services or professional tipsters and their analysis. I might be a bit biased. But, in my case, it's essential. For a relatively small amount per month (which means nothing if you make a profit) you can get betting tips with great value.
It takes time to become proficient at sports betting. Whether it is football, horse racing, or golf, in this Betting gods review, you will see they have gathered all of these betting experts in one place.
There are a lot of tipsters on Betting Gods
That professional tipster would be a shortcoming is a direct lie. Most professional tipsters claim that their betting service is one of the better ones – perhaps even the best.
I would say that Betting gods have insight here. It's harder to get listed as a service on their website. You have to show consistency for some months before your name even pops up on their site. Betting gods make demands, what do I mean by that? Well, unlike Tipstrr and other betting service sites, Betting gods require that you have to show a return before you appear on the site.
Therefore, Betting Gods filters out bad tipsters. Consequently, bad tipsters may never appear or receive any attention on Betting God's platform.
Betting Gods: Professional Tipsters under the same roof
The idea is just like Tipstrr, that is, gathering a variety of professional tipsters under the same roof. It is a collection site with the same transparency as any. 
From there, you as a paying customer can easily navigate through various professional tipsters based on their return on investment.
To determine your portfolio in a simple and somewhat entertaining way. You are, therefore offered different prices based on assessments.
Betting Gods is an agency that manages tipsters. Thus, it does not create betting tips or make predictions of its own. Instead, it uses industry professionals to provide tips.
Betting Gods is a large company with more than 31k followers on Twitter. Free tips provided by Betting Gods are a popular discussion topic, but this review will be devoted mostly to their paid tipsters.
In the gambling industry, betting tips are incredibly popular. There are thousands of punters looking for the latest betting tips every day to maximize their profit.
Over 120,000 punters use Betting Gods to beat the bookmakers. Betting Gods is able to market their tipsters' services and, most importantly, ensure you are receiving top-quality tips.
Darren Moore runs the whole operation, and he has a lot of experience operating tipster services. It links punters up with various kinds of tipsters from all over the world through Betting Gods. Sporting events range from rugby and horse racing to football.
This variety means that everyone has a chance to find an option that suits them, no matter how they approach betting.
People who have signed up for free tips receive a tip from one of Betting Gods' many services every day. Other tipster services don't give away anything like this too often, so this is really unique and shows just how confident Betting Gods are in their services.
In addition to free tips, Betting Gods also offer professionals' picks.
With Betting Gods, tipsters are vetted rigorously before they are accepted. Only the most reliable and consistent tipsters are accepted.
You get to pay only for the services you have subscribed to as a client. Therefore, you won't be able to access all tipsters' advice at the time of registration.
Darren Moore founded Betting Gods in 2014. Prior to founding Betting Gods, Darren Moore was a police officer and then an affiliate manager for a tipster network. Later, he launched Tipster Warehouse with a friend. However, they could not come to an agreement on the direction to take.
As a result, they parted ways, and Darren founded Betting Gods, which has since become a huge success. Following the launch of Betting Gods, Darren Moore has been featured on Richard Branson's Virgin Pioneers (a website that spotlights up-and-coming entrepreneurs).
Betting has been a part of his life for many years now, and he says he has experienced both extreme highs and extreme lows. Losses taught him discipline in betting, and this is one trait that has been carried over into his business approach as well. Betting Gods function like a community of tipsters, rather than a single author. They offer expert advice to bettors before they place a bet on a particular sport or activity.
Accordingly, Darren Moore, who is also the director of Geeky Bonus Malta Ltd, is responsible for starting this program. His goal in creating this service was to give beginners a better chance of being successful in this field.
Tipping needs to become more transparent and authentic, according to him. It's essential to provide great customer service for a program like this, and Betting Gods provide one. In Betting Gods, customer service is a top priority for Darren Moore. He is legendary for his customer focus, but I will discuss it in more detail later.
The best way to avoid losing money is to take the advice of a tipster rather than skipping bets. Despite this, Moore has made it clear that he does not wish to draw attention to himself for the success of Betting Gods and that it is the tipsters who maintain the site; and in many ways, these tipsters are the company's lifeblood.
Betting Gods is a Tipster Platform
The website is easy to use, and there's nothing extra to see here. It's clear that Betting Gods focuses on both great tipsters and web design. Betting Gods doesn't have many tipsters; these tipsters are of great essence, and according to the Betting Gods, this is their approach. They only choose tipsters that have proved themself for a long period of time.
Other tipster platforms, such as Tipstrr, have a vast range of tipsters, but only a few are reliable. This makes the Betting Gods stand out from other platforms, and therefore, it's easier to do a Betting Gods review. At least a positive review.
As you can see, the tipsters on the Betting Gods differ from other tipsters for example Tipstrr. The return on investment is, in general, higher, and so is the profit. Betting Gods has few tipsters, but they do deliver excellent performances, and that's what matters. And to be honest, a portfolio of 3-4 tipsters is enough. More tipsters equal higher risk.
How Does Betting Gods Work?
Create an account with Betting Gods and select the 30-day trial. You will be able to access the tips after you have paid your initial fee. Betting gods is one of the simplest tipster services. You can select your favorite sports and pick from a selection of tipsters to get started and begin your betting journey.
Each tipper will focus on a single sport, so every bet will be different. Football tipsters, for instance, offer advice on the first goalscorer odds, the correct score, over/under 2.5 goals, etc. In addition, they suggest what stake level you should use. Don't forget that good money management is half the battle!
With the help of these tips, you are sure to achieve an overall profit over time. It is important to remember that there may be losing streaks in betting, so you must be patient and look at results over the long term (one to six months). Also on the website, you can find information on upcoming sporting events, sports tips, etc.
It is important to remember that you cannot bet or collect winnings at Betting Gods. You will only receive tips here. Whenever you place a bet online, you must do so at the racebook of your choice.
The customer service of this tipster service is excellent, and you can ask questions about any tipster or sport to them.
What will you Learn from Betting Gods?
What you learn from Betting Gods is not how to get rich quickly by signing up and getting books or pamphlets; you learn how to interact with the tipsters available, take the information that they provide, and apply it by applying rational thinking and common sense when choosing bets.
The service is not one that you learn much from lessons or books, but many users have reported that they can see trends and understand where their tipsters are coming from after using the service repeatedly.
The tipsters are there to provide ideas to you, so follow the directions outlined and use them as they were intended: for ideas. Having an expert in your field offers you specialized knowledge that you cannot get anywhere else.
The type of person who uses Betting Gods differs, and not everyone uses it for making money or investing. Some people simply enjoy the thrill of betting and the online community that Betting Gods offers.
Throughout the years, Betting Gods have been very successful in making users and tipsters very happy. There are generally many helpful tips offered, and the price is very reasonable for this service. No matter how much experience you have with betting, Betting Gods are incredibly easy to use.
The mobile application makes betting on the go very easy, and the layout is easy to understand regardless of your level of experience. It's incredibly easy to find your favorite tipsters and look at their stats. In order to make it easier to decide if you want to become a member, Betting Gods let you analyze tipsters.
The free tip section provides great value to those getting started. It's a good way to test out the platform. Then you can move onto the pro tipsters and really start pulling in some nice profit once you are satisfied with the free tips. Utilizing this service gives you a much better chance of making profits than going it alone.
It is very easy and fast to get started with Betting Gods, and the best way to see what they are all about is to try it for yourself. There is little to lose and much to gain by taking the plunge.
Disclosure of earnings: we use affiliate links on some of the betting sites that appear on this page. This helps our site cover the costs of the site, Thanks for your support. Read more