OutPlayed (Profit Accumulator) Review
In recent times, matched betting has come to the forefront as one of the most effective ways to make money online. It's a technique that involves betting on both outcomes of a sporting event, eliminating the risks that come with regular betting.
However, for beginners, matched betting can be a complex process, and even experienced players need some help once in a while. That's where OutPlayed comes in. In this review, we will discuss OutPlayed Matched Betting Platform, its features, and what makes it unique in the market.
OutPlayed formerly (Profit Accumulator) was established in 2014 and since then has blazed a trail for matched betting as an industry. They're the UK's leading matched betting service.
OutPlayed is a matched betting platform that is designed to help players make money from sports betting using techniques that eliminate risk. The platform provides users with a comprehensive range of tools, strategies, and offers that are designed to maximize your profits.
One of the main advantages of using OutPlayed is that it helps eliminate the risk involved in betting. Users will be provided with tools that calculate the exact bets required for each bet in order to eliminate the risk on both sides.
| Specification | Value |
| --- | --- |
| | Since we started in 2014, we have had over 120,000 paying customers. Meaning we're the biggest and most trusted matched betting site in the UK. |
| | Support via free phone, email, help center and the forum. They are always on hand to answer your questions. |
| | They've developed an innovative oddsmatching tool as well as many other pieces of software, to make matched betting easier. |
| Step-By-Step Offer Guides: | There are hundreds of offers to work through, with simple step-by-step tutorial videos. We list more offers than any of our competitors. |
| | We have the biggest and most active matched betting community forum in the world, filled with experts to help you on your journey. |
| | 30-day money back guarantee |
| | Keep track of all your matched betting earnings with our unique Profit Tracker. No more spreadsheets. |
| | Earn consistent profits, 100+ bookmaker bonuses, Easy to understand video tutorials, New offers uploaded every day, Full forum access, No contracts. Cancel anytime. |
OutPlayed Matched Betting Platform is a unique platform for betting enthusiasts who want to earn some profits from their favorite sports events. The platform allows users to place bets on various sports events with a high level of accuracy, which increases their chances of winning.
To start using the OutPlayed platform, users need to sign up by creating an account. They can then deposit money into their account using various payment methods, including credit/debit cards, PayPal, and even cryptocurrencies. After depositing money, users can then start placing bets on various sports events.
OutPlayed Matched Betting Platform allows users to place bets on various sports events, including football, basketball, tennis, and many others. The platform provides users with the odds for each event, giving them an idea of how much they can win if they place a bet. Users can then place their bets on the events they think are likely to win.
To ensure that users don't lose money, the OutPlayed platform matches their bets with bookmakers, ensuring that their bets are covered. This means that users can place bets on both outcomes of an event, which increases their chances of winning. If one of their bets wins, they will make a profit, while if both bets lose, they will get their stake back.
If users win bets, they can withdraw their winnings from the platform using the same payment method they used to deposit their money. The withdrawals are processed quickly, and users can get their money within a few hours or days, depending on their payment method.
OutPlayed Matched Betting Platform provides users with an exciting way to earn some profits from their favorite sports events. The platform is easy to use, and users can get started with just a few clicks. By using the platform, users can increase their chances of winning bets and making some extra income.
OutPlayed Prices and Plans: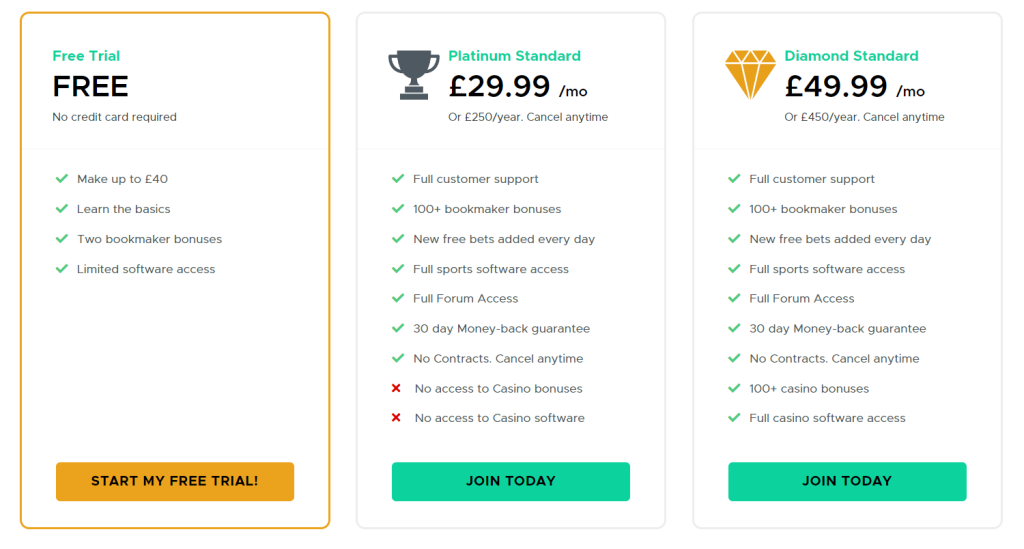 OutPlayed is a leading matched betting platform in the online gambling sector that offers a unique sports betting experience. The platform provides users with a comprehensive guide on how to use their expertise in sports betting to make more money from bookmakers.
OutPlayed offers its users three pricing plans to choose from, depending on their budget and needs. Each of these plans offers a unique set of features, so users can choose based on their betting preferences.
Free Plan: As the name suggests, this plan is entirely free and includes a limited set of features. Users can expect a small selection of bookmakers to choose from, along with limited functionality.
Platinum Monthly Membership
The first of these is a monthly payment option that costs £29.99 per month/£250 per year, and while not the cheapest matched betting membership fee, the number of tools and features you gain access to makes it a worthwhile investment.
Outplayed's monthly fee was previously higher so this is a notable saving without any reductions in services or features, so there's never been a better time to sign up. It's worth mentioning that you won't have access to Casino Bonuses under platinum membership.
Diamond Monthly Membership
The newest membership plan offered by Profit Accumulator is the diamond plan that costs £49.99 per month/£450 per year, saving you £££ on yearly membership. Diamond monthly membership gives you access to everything including the casino bonuses and sports and casino software which will give you the maximum monthly profits.
This membership costs a one-off annual payment of £250 for platinum membership and £450 for the diamond membership, offering a saving of £££ for platinum and for diamond membership compared to using the monthly membership option. 
While not everyone can afford this one-off payment, those that can will make a significant saving doing so and gaining access to Profit Accumulator for an entire year is a sure way to make lots of profits – it'll end up paying for itself if used correctly!
Choosing the right plan depends on your betting strategy and budget. If you're just starting with matched betting and want to try it out risk-free, the Free Plan may be the best option. If you're looking for more features, the Platinum Plan is a good choice. If you're a professional gambler, the Diamond plan is the best value for money, as it offers the most comprehensive range of features and bookmakers including casino offers.
OutPlayed strives to provide a tailored experience for each user, and their pricing plans reflect this. Whether you're an experienced gambler or a beginner, there's an OutPlayed plan that caters to your needs.
First Impressions of OutPlayed
One of the first things you'll notice when you log into the OutPlayed platform is its sleek design. The website layout is well-structured and easy to navigate. The sports events and available markets are neatly categorized, allowing users to find what they are looking for quickly. It is also evident that the developers put a lot of effort into providing a user-friendly experience to boost usability.
OutPlayed covers a broad range of sports events and betting markets. You'll find the most popular sports like football, tennis, basketball, and horse racing, among others. The platform also includes lesser-known sports like table tennis and volleyball, allowing users to expand their betting horizons. Furthermore, it provides a wide range of markets for each sporting event, offering users an opportunity to diversify their betting.
The betting process on OutPlayed is relatively simple and easy. Once you log into the platform, all you need to do is select the sports event and market you want to bet on, and the platform provides you with betting options. When you select your bets, the platform calculates your potential profits and the amount you need to lay on the exchange, making the process effortless.
OutPlayed is a promising betting platform that offers users an opportunity to make money through matched betting. The platform boasts a sleek design, a broad range of betting markets, and a user-friendly experience, making betting simple and easy.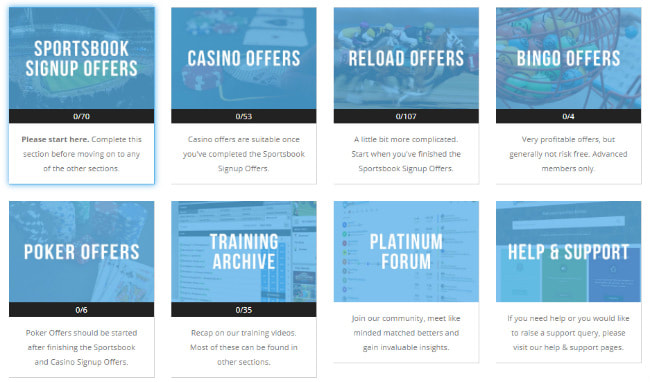 There are two layout options, the default displays offer with logos and the condensed option produces a list without the images.

"View offer" links take you to the guide explaining how to do the offer. Most contain a video walkthrough which is very helpful for novices and every offer has a concise text guide that is easy to follow. The guides contain further links to discuss the offer in the forum and to report any mistakes that might appear in the offer description. The pages are neatly laid out and cover all the essential information to complete the offer.

Training articles appear in appropriate places in the various offer lists in order to provide relevant tuition when needed. A Training Archive contains all articles in one place for anyone who needs to recap. Some of the training materials were out of date at the time of writing this review. For instance, the video explaining what to do about an unmatched bet referred to using a tool on an old version of an external website despite ProfitAccumulator.co.uk having its own web-based tool for the job.

Overall, the design looks a little dated but its simple layout and well-placed links to articles and forum discussions make it easy to use for people of all levels of experience.
Profit Accumulator provides a suite of odds finding tools and calculators all included in the cost of Platinum membership. The basic oddsmatching tool is the most frequently used and will find bets to use when qualifying for sign up offers and using free bets. At the time of this Profit Accumulator review the tool searches odds from 48 bookmakers and compares them with lay odds available for the same markets on five betting exchanges.

It produces results for horse racing winner markets and five football markets; match odds, correct score, over/under, both teams to score, and first goalscorer. This isn't as comprehensive as similar odds finding tools on other matched betting websites but is more than sufficient for working your way through sign up offers. It is left wanting to some degree by a lack of sports coverage. There are many reload offers for tennis, cricket, basketball, darts, golf, and rugby and the inclusion of some of these sports would be a valuable time saver when it comes to making regular monthly profits from existing customer offers.

By default, it lists matches from every bookmaker and exchange, ranked by how close the match which is indicated in the rating column. Ratings above 100% indicate arbitrage opportunities but matched bettors wanting to keep their betting accounts for the long term will be more interested in ratings in the high 90s. It would be useful to be able to sort by SNR% for using free bets, as this value dictates how much profit can be retained. Match rating is a reasonable indicator but less precise.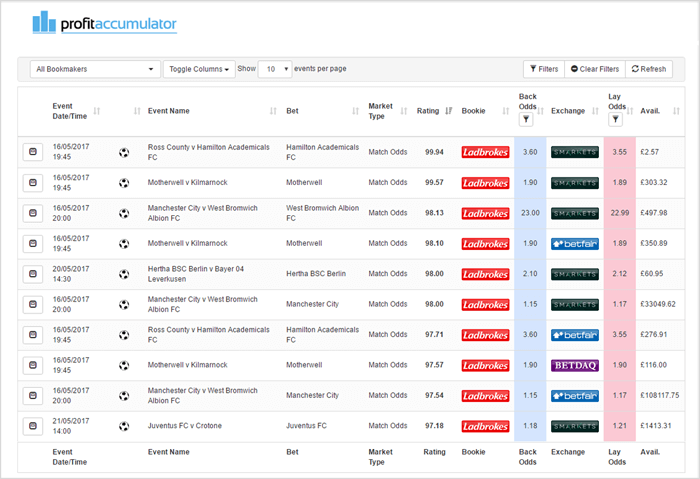 Filter options are intuitive and allow you to search by any combination of bookmaker, exchange, sport, and/or betting markets. Text search can be used to find odds for specific competitions, like Premier League, Champions League, etc, and worked very well for football but not horse racing meetings. Other options include settings for minimum exchange liquidity, min/max values for match rating and odds plus a few options to limit the timeframe of events.
Each result has a link that opens the integrated matched betting calculator and displays the back and lay bets to place. The calculator includes two options when using free bets, stake not-returned and stake returned for use with bonuses.
The oddsmatching tool finds plenty of bets that allow users to make money from betting offers but has an annoying flaw in the number of bets with inaccurate odds which ultimately costs valuable time.
It's to be expected that exchange odds can move very quickly and minor adjustments may be required at the calculator. However, bookmaker odds tend to be more stable and when their odds change, it usually means aborting the bet and going back to the oddsfinder for an alternative. It's disappointing how often the bookmaker odds have changed when navigating to the market. This is not a matter of unfortunate timing where the bookmaker has coincidentally changed its prices, using the refresh button on the odds finder may not update to the new odds for as long as 5 minutes or more.
Matched betting is becoming more and more popular among sports bettors worldwide. However, finding the right platform to make the most of your bets can be a daunting task. This is where OutPlayed comes in with its Match Catcher tool.
OutPlayed Match Catcher is a matched betting platform dedicated to making the process of matched betting easy and accessible. Match Catcher provides an extensive list of odds from various bookmakers, making it easy to find the best possible matches for your bets. With Match Catcher, you can quickly and easily find bets where you can make a profit, even with the added commission from betting exchanges.
OutPlayed Match Catcher works by scanning bookmaker odds and bet exchanges in real-time to find the best possible matches for your bets. You can easily filter the odds based on various criteria, such as the minimum and maximum odds, the percentage of the free bet you want to use, and even the type of bet you want to make.
Features of OutPlayed Match Catcher
Easy-to-use interface
Free to use
Real-time odds from various bookmakers and betting exchanges
Quick and easy filtering options
Supports multiple currencies
Ability to track your profits and bets
OutPlayed Match Catcher is an excellent tool for anyone interested in matched betting. It provides fast, reliable, real-time odds from various bookmakers and betting exchanges, making it easy to find the best possible matches for your bets. The platform is also effortless to use, and it comes with filtering options that allow you to narrow down your search and find bets that suit your preferences.
Acca Catcher​ is a matched betting platform that helps you make money from free bets and bonuses offered by bookmakers. It does so by identifying opportunities and calculating the necessary bets to ensure a profitable outcome regardless of the match result. With Acca Catcher, you can effortlessly find lucrative accumulator bets with the best possible odds.
Features of Acca Catcher​
Automated calculator to find the most profitable bets and outcomes
Access to a database of free bets and bonuses from various bookmakers
Notifications of upcoming matches and opportunities in real-time
User-friendly interface for easy navigation and use
Exclusive discounts and offers for OutPlayed members
Acca Catcher​ uses advanced algorithms and data analysis to find the most profitable accumulator bets. It identifies the best odds offered by bookmakers and calculates the necessary bets to ensure a profitable outcome regardless of the match result. All you have to do is follow the suggested bets and watch your profits grow.
Acca Catcher​ is a must-have for anyone looking to increase their chances of success in matched betting. With its user-friendly interface, real-time notifications, and calculated bets, Acca Catcher​ takes the guesswork out of matched betting and helps you generate consistent profits. Sign up for OutPlayed's matched betting platform today and start winning big.
OutPlayed is a leading matched betting platform that provides punters with opportunities to make a substantial amount of money. With a vast range of sports betting events available, OutPlayed guarantees to provide its users with the most enticing sign-up offers.
Bet365 is one of the most popular bookmakers, and OutPlayed has a fantastic sign-up offer available for new users. All new customers are eligible for a 100% matched deposit bonus of up to £100. To claim this offer, you need to make a minimum deposit of £5 and meet the wagering requirement. OutPlayed provides users with step-by-step instructions on making the best use of this offer.
Sportingbet Sign-up Offer
Another lucrative sign-up offer provided by OutPlayed is the Sportingbet sign-up offer. New users can claim a free bet of up to £10 on their first deposit. This offer is only available for residents of the UK and Ireland. The minimum deposit required to claim this offer is £10, and the free bet must be used within seven days of receiving it. OutPlayed also provides detailed instructions on how to use this offer and make the most of it.
William Hill Sign-up Offer
The William Hill sign-up offer available through OutPlayed is one of the best in the market. New users can claim three free bets worth up to £30. To claim this offer, you need to deposit a minimum of £10 and place a qualifying bet of £10 or more. The free bets can be used on any sport, but they must be used within 30 days of being credited. OutPlayed provides expert tips and strategies to help users make the most of this offer.
OutPlayed offers some of the most enticing sign-up offers for new users. The platform provides expert advice and tips to help punters maximize their profits. With a diverse range of sports betting events to choose from, OutPlayed is an excellent platform for anyone looking to make money through matched betting.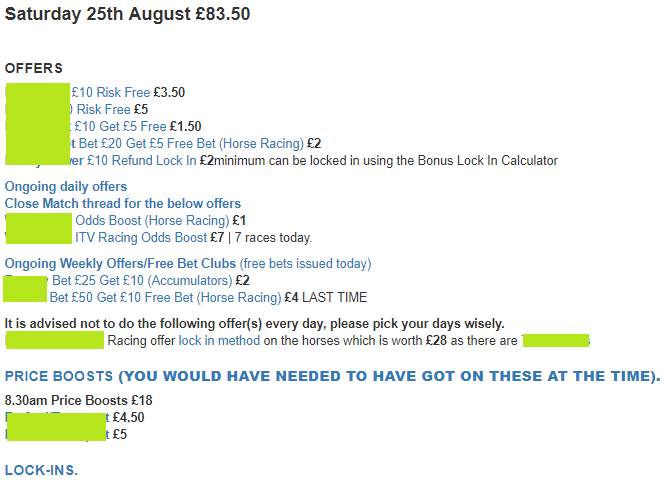 Reload offers are promotions that bookmakers offer to their existing customers to encourage them to continue using their services. OutPlayed has a team of experts who are constantly monitoring the bookmakers' websites to identify reload offers that offer value to its users. The reload offers are then added to the platform's database, making it easier for users to take advantage of them.
Reload offers are important because they provide users with a way of earning extra profits. With matched betting, it is not just about placing bets on the outcome of a sporting event. It is also about taking advantage of promotions that bookmakers offer. This is where reload offers come in. They provide users with an opportunity to make extra profits without having to risk any of their money.
OutPlayed is a matched betting platform that offers users the opportunity to make guaranteed profits. Its reload offers make it easier for users to take advantage of promotions that bookmakers offer. With OutPlayed, users don't have to spend hours searching for reload offers. The platform does the hard work for them, making it easier for them to earn extra profits.
The forum provides users with up-to-date sports betting tips from experts in the betting industry. Members can share their tips, and other users can rate the tips to determine their effectiveness. With this feedback system, users can identify the best tips to increase their chances of winning.
The outPlayed forum provides an odds comparison tool that allows users to compare the odds for various sports betting events from different bookmakers. The tool enables users to identify lucrative betting opportunities with the highest odds.
The platform also provides users with betting calculators such as arb calculators, stake calculators, and matched betting calculators. These tools enable users to calculate their potential returns and stakes for any sports betting event.
Access to expert sports betting tips
Regular sports betting events
Opportunity to meet and engage with other sports betting enthusiasts
The odds comparison tool helps users identify the highest potential returns
The betting calculator tool enables users to maximize their returns by properly managing their stakes
The OutPlayed Matched Betting Platform Forum is an excellent platform for sports betting enthusiasts looking to improve their sports betting skills. The platform provides access to expert betting tips and tools to help users maximize their returns. Additionally, the forum provides opportunities to engage with other members and attend regular sports betting events. 
Outplayed's support team is very responsive and helpful. They are available 24/7 to answer any questions you might have regarding the platform, bet placement, or finding the best odds. You can reach the support team through various channels like email, live chat, and social media. The team is knowledgeable and friendly, and they always try to ensure that you have the best experience using OutPlayed.
OutPlayed offers helpful articles and videos that explain everything related to matched betting, including how to use their platform, how to place bets, and how to manage your money. The guides and tutorials are clear, concise, and detailed, with step-by-step instructions that make it easy for beginners to understand. The platform also offers weekly webinars, where you can learn the latest matched betting strategies and techniques.
OutPlayed offers an interactive community and forum where users can share their experiences, and tips, and ask questions regarding matched betting. You can join the community as a member and learn from experts who have been in the industry for a long time. You can also get valuable insights into new strategies and techniques that are being used to maximize profits.
OutPlayed offers exceptional customer support, which is essential for any matched betting platform. Their support team is responsive, helpful, and knowledgeable. They offer useful guides, tutorials, and webinars that make it easy for beginners to get started with matched betting. Finally, their interactive community and forum allow users to learn from others and share their experiences.
There are thousands of Profit Accumulator success stories, and these are shouted about in the various clubs they have on their forum.
They have a £1k profit club, a £3k profit club, a £10k, a £25k, a £50k, and even a £100k profit club that has several members in – all from matched betting through the site!
As well as providing many success stories on a regular basis, these clubs also provide motivation for many other matched bettors.
1. First-time User Strikes Gold!
The win that kickstarted a betting career
One OutPlayed user shared how the platform helped them make £3,800 from their first-ever bet. The user said they had never made a bet in their life but decided to try their luck using the OutPlayed platform. 
2. Outplayed Gets One User Out of Debt
From the brink of losing everything to financial freedom
Another OutPlayed success story is that of a user who was on the verge of losing everything after incurring a lot of debts from betting. However, after discovering OutPlayed and using the platform's predictions for their bets, the user was able to make about £5,000 in a single month, which allowed them to pay off their debts and regain their financial freedom.
3. User Makes Consistent Profit with OutPlayed
The secret to sustained success in matched betting
One OutPlayed user shared how the platform has helped them make consistent profits over an extended period. The user said they had been using OutPlayed for about ten months and have consistently been earning about £1,500 every month from betting. The user attributed their success to OutPlayed's excellent betting recommendations, which have proven to be consistently profitable. 
These are just a few examples of the impact OutPlayed has made on matched betting enthusiasts. With its unique blend of technology and human expertise, OutPlayed is revolutionizing the way sports betting is done.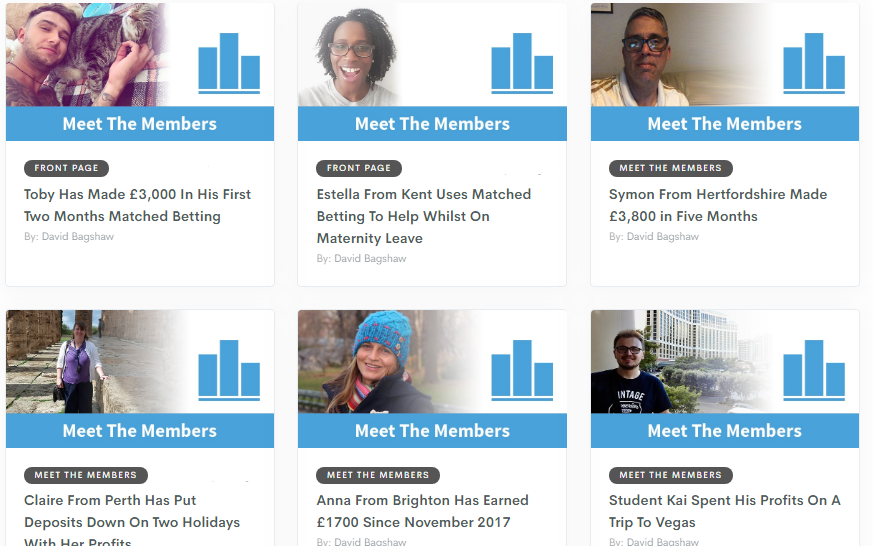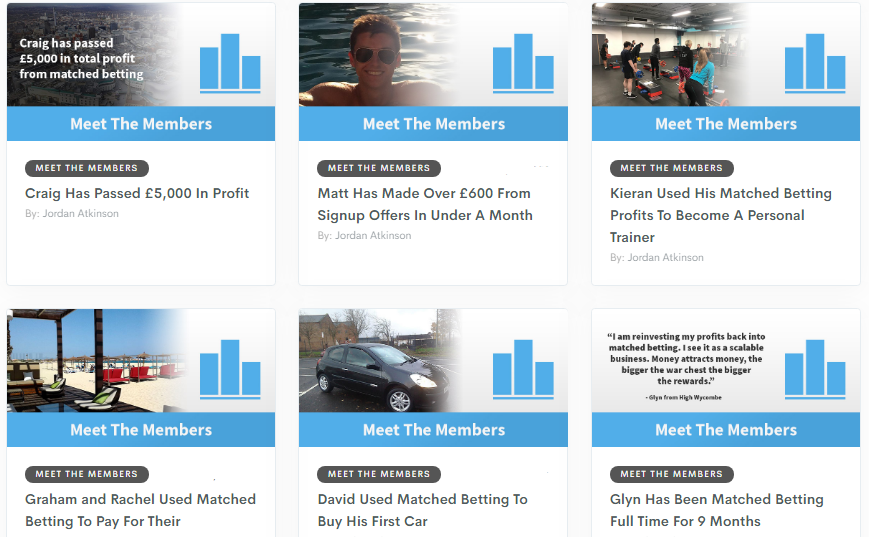 Excellent Reviews of OutPlayed on Trustpilot

OutPlayed is rated as excellent on Trustpilot and has a rating of 4.8 out of 5 as you can see here
Pros & Cons of Using OutPlayed
OutPlayed is an online platform that enables users to make money from matched betting without having to place any actual bets. It brings together both novice and experienced players to make handsome returns from bookmakers by taking full advantage of their special offers, free bets, and price boosts.
OutPlayed offers a range of features that make it an attractive option for anyone looking to try their hand at matched betting. Firstly, it is free to use, so there is no initial investment required. Additionally, it provides users with all the necessary tools to place successful bets including access to a comprehensive list of available bookmakers, current offers, and odds comparisons. Users can also create a fully customizable portfolio of bets, which can be tracked and monitored in real time.
OutPlayed provides a clean and user-friendly interface that is straightforward and easy to navigate. The homepage displays all the available bookmakers and their current offers in one place, which saves users the hassle of trawling through multiple websites to find the best deals. The website also has a 'Getting Started' section which provides users with step-by-step instructions and useful advice on how to maximize their earnings.
OutPlayed has been designed with usability in mind. It is accessible on both desktop and mobile devices, allowing users to place bets on the go. The platform also includes a range of analytical tools that enable users to evaluate their betting strategies and monitor their progress. The customer support team is also available to provide assistance and resolve any issues that may arise.
Overall, OutPlayed is a well-designed platform that offers a range of useful features for anyone looking to try their hand at matched betting. It has a user-friendly interface, is accessible on a range of devices, and provides users with all the tools they need to maximize their earnings. However, it is important to remember that matched betting is not risk-free, and it requires careful consideration and strategic planning. As such, OutPlayed is best suited to those who have a keen interest in sports and a desire to learn and develop their skills. Always gamble responsibly and never bet more than you can afford to lose. 
Matched betting is a legal and risk-free way to make money from online bookmakers. By placing two bets on opposite outcomes of a sporting event, you can cover all possible outcomes and guarantee yourself a profit. OutPlayed.com uses advanced algorithms to find the best-matched betting opportunities for you, so you don't have to spend hours searching for them yourself.
How Much Money Can I Make with OutPlayed.com?
The amount of money you can make with OutPlayed.com depends on several factors, such as how much time you invest and how much money you start with. However, many users report making hundreds or even thousands of dollars per month using the platform. OutPlayed.com offers a user-friendly dashboard that tracks your progress and displays your earnings, so you can always see how much money you're making.
How Long is OutPlayed Free Trial?
OutPlayed.com offers a free trial. During this time, you can test the platform and see if it's a good fit for you. If you decide to continue using OutPlayed.com after the free trial, you'll need to sign up for a subscription plan.
Do I Need to Know About Sports or Betting?
No, you don't need any prior knowledge of sports or betting to use OutPlayed.com. The platform is designed to make matched betting accessible to everyone, regardless of their experience level. OutPlayed.com provides step-by-step tutorials and guidance to help you get started and build your skills.
What if I'm already Signed Up to Bookmakers?
If you've already signed up with some bookmakers, that's great! OutPlayed.com works with dozens of bookmakers, so there's a good chance you'll find some opportunities that you can take advantage of. By using OutPlayed.com, you can maximize your earnings and find more profitable opportunities than you would be able to on your own.
The amount of time it takes to make money with OutPlayed.com varies from user to user. Some users can make money within a few hours of signing up, while others take longer to build their skills and strategies. However, OutPlayed.com is designed to be user-friendly and efficient, so you can start making money as soon as you're ready.
It sounds too good to be true. Is it a scam or worse, illegal?
No, matched betting is not a scam or illegal. It's a legitimate and legal way to make money from online bookmakers. OutPlayed.com is a reputable platform that has helped thousands of users make money through matched betting. However, it's important to use caution and follow the platform's guidelines to ensure that you're using it safely and ethically.
Disclosure of earnings: we use affiliate links in some of the matched betting sites that appear on this page. This helps our site cover the costs of the site, Thanks for your support. Read more